January 18-19, 2022
Renaissance Phoenix Glendale Hotel & Spa • Glendale, Arizona, USA
The only event where North America's precision agriculture and digital farming industry ecosystem meets to address emerging technology and data trends that will transform agribusiness.

Tech Catalysts
Agribusiness is evolving from within, from strategic realignments, broader crop solution platforms s, tech alliances, and more. Connect with the thought leaders driving change. Find out how new strategic investments and partnerships are advancing tech solutions.

Fast-Paced Change
The world has changed drastically since VISION last convened—and it's accelerating. New external forces now require the industry be transparent, traceable, responsive, and nimble. Gain insight on how the industry is responding to these social, cultural, and environmental forces impacting your future.

Interconnected Solutions
Meet with the innovators developing interoperable solutions for the food value chain. Find out how the next generation of autonomous equipment, handhelds, and other ag systems are transforming the industry.
The VISION Conference 2022 introduces a broader scope and perspective beyond the ag retail sector to engage voices throughout the entire food chain. Voices who are driving change will be sharing their VISION for the near future.
Join the Dialogue
Past attendees won't miss VISION 2022 and rave about the opportunity to reconnect with agriculture leaders who are making strategic tech and innovation decisions.
It's a revelation to me that this conference exists. There are so many people with actionable insights and here to workshop ideas. I'm already looking forward to coming back next year.
Anastasia Volkova
CEO and Founder – FluroSat

ADVISORY BOARD
The VISION Conference benefits from the leadership and support from these progressive leaders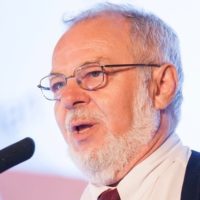 Marc Vanacht
Principal
AG Business Consultants
News and Resources from PrecisionAg.com