Global Ag Tech Initiative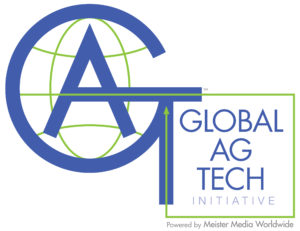 Meister Media Worldwide presents the Global Ag Tech InitiativeSM and its mission to be the catalyst for connecting, engaging and fostering dialogue in global food production with technology as the foundation for driving innovation and solutions.
Precision farming by its very nature is very locally focused – down to the individual field and even sections of a field.
However, many major field technologies and software platforms – and most data management regimens and sustainability and traceability programs – are relatively crop-agnostic and in fact gain strength through use by a wide range of constitutents. But because these technologies are still relatively new and are ever-evolving, there's a demonstrable need for greater community and more information sharing across national borders and "silos" of cropping systems as precision agriculture and digital farming continue to mainstream. This is the void which the Global Ag Tech InitiativeSM sets out to fill.
Our Mission
The Global Ag Tech Initiative unites a community of individuals and organizations dedicated to advancing technology solutions to create sustainable and socially responsible world food production and distribution to meet the needs of a growing population.
Offering a portfolio of events and informative products to move forward ag tech development and adoption globally, the Initiative provides opportunities to connect the industry with multiple touchpoints ranging from market intelligence to research to thought leadership.