Join Us in Seattle, Washington
The beautiful Pacific Northwest of the United States is an optimal location for the PrecisionAg® VISION Conference. With convenient flight connections throughout North America, Seattle is in close proximity to the tech industry and the region's abundant specialty crop production areas.
Hyatt Regency Lake Washington at Seattle's Southport, a recent AAA Four Diamond award winner located on the shores of Lake Washington, offers a stunning venue for the VISION Conference. Take in the natural beauty of the Pacific Northwest and enjoy the hotel's modern amenities.  You'll appreciate the hotel's easy access to Sea-Tac International Airport, downtown Seattle and Bellevue, Mount Rainier National Park, Gene Coulon Memorial Beach Park, and more.
Hotel Information
Hyatt Regency Waterfront Hotel at Seattle's Southport
1053 Lake Washington Blvd. N
Renton, Washington  98056
A block of rooms has been secured at the Hyatt Regency Waterfront hotel, at the discounted room rate of $205 plus tax, per night, for a single/double occupancy.
Click here to make your reservations. If you need additional assistance, please contact the Hyatt at 877-803-7534. Be sure to tell them you are with the PrecisionAg Vision Conference to receive the discounted room rate.
Room Block Deadline: December 23, 2019. 
VISA Information
If you require a business VISA and supporting letter for your travel to the VISION Conference, please complete the form after you have registered and paid.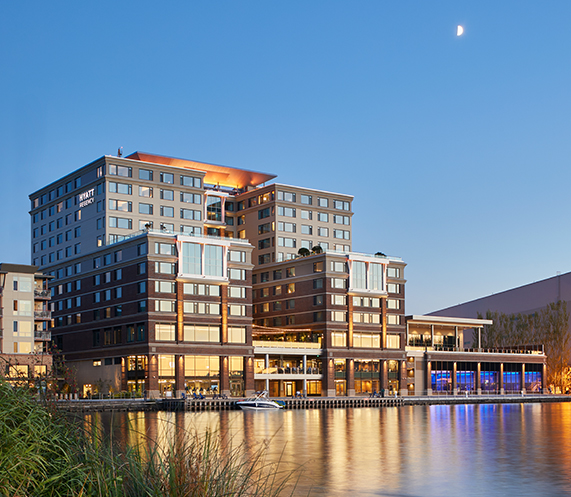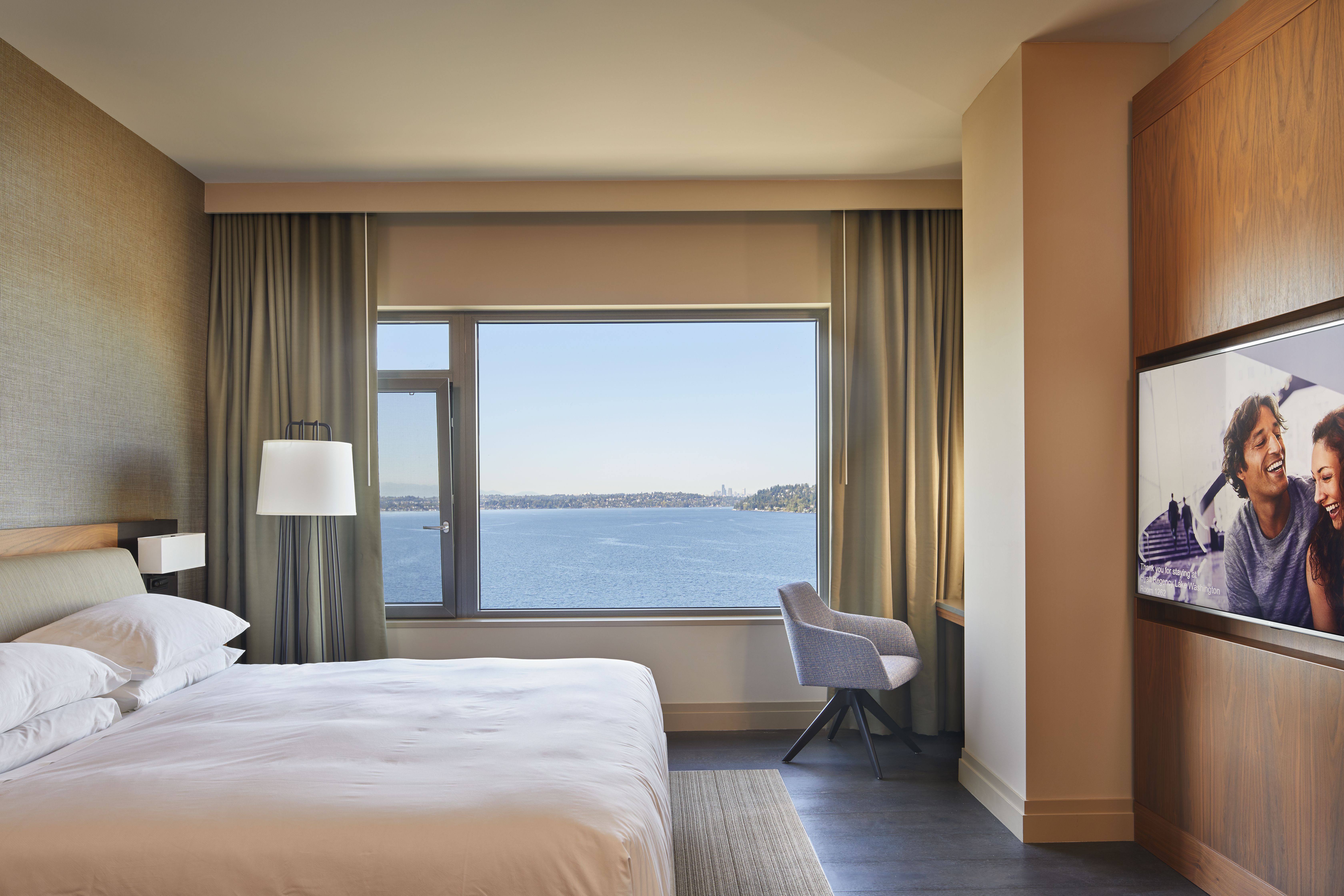 PLEASE NOTE: You may be contacted by outside sources about making hotel arrangements for The VISION Conference. All hotel room arrangements should be made directly through Hyatt Regency Waterfront Hotel at Seattle's Southport. The Hyatt Regency will never phone or email you to solicit your business. 
These companies are not authorized by us and are in no way affiliated with our organization. We understand these companies may attempt to contact attendees and exhibitors and instruct them to immediately reserve hotel rooms through their service. 
If you should decide to work with these unaffiliated companies, please understand you do so at your own risk. We will not be able to assist you in any way if problems should arise with your hotel reservation once onsite at The Vision Conference. You may be subject to penalties and fees from these companies and The Vision Conference (presented by Meister Media Worldwide) and the Hyatt Regency Waterfront Hotel at Seattle's Southport cannot help you avoid this or refund any monies provided to them.