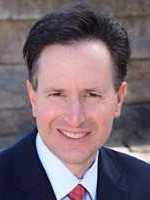 PrecisionAg® Media is pleased to welcome Kenneth Zuckerberg as the kickoff speaker at the inaugural PrecisionAg Vision Conference, October 18-20, 2016 in Phoenix, AZ.
Zuckerberg is Executive Director, Senior Analyst Food & Agribusiness Research & Advisor – Rabo AgriFinance, and his presentation is titled, "Agriculture Outlook – Why Precision Matters."
Zuckerberg will emphasize the future success and sustainability of U.S. agriculture. As farmers and farm input companies evolve, their adoption of existing and emerging technology at every level of the industry offers opportunity to improve returns and reduce volatility. You will hear in-depth insights about key variables driving Farm Inputs and Ag Tech sectors, and the critical role innovation will play, along with the importance of cross-industry collaboration.