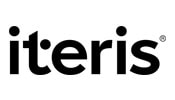 ITERIS, INC. (Iteris) is the global leader in applied informatics for transportation and agriculture, turning big data into big breakthrough solutions to create better communities. We collect, aggregate and analyze data on traffic, roads, weather, water, soil and crops to generate actionable insights that lead to safer transportation and smarter farming. Municipalities and government agencies use our transportation solutions for safer and more efficient mobility. Crop science companies, farmers and agronomists around the world use our agriculture solutions for sustainable and more productive farming.
HOW ITERIS MAKES A DIFFERENCE
Relevant and accurate weather and soil data and predictive analytics are among the most critical components to healthy crop growth, wherever crops are grown, anywhere in the world.
THE CLEARAG PLATFORM
Through the ClearAg Platform, Iteris strives to provide the best global crop analytics and environmental content platform for global agribusiness. Through data science, agronomic expertise, and patented systems, we help the agriculture industry reduce waste, maximize yield and efficiencies, and generate additional agriculture profits.
ITERIS' CLEARAG PLATFORM PROVIDES:
• A proprietary global weather analysis and forecasting system developed and proven over 20 years
• Land Surface Modeling customized and optimized for agriculture
• Predictive analytics that dynamically adapt to the specific field to provide the best available answer for any location in the world.