Sponsorship Opportunities
The VISION Conference 2023
AGRICULTURE'S FUTURE IN FOCUS
 TECHNOLOGIES AND DATA TRENDS TRANSFORMING AGRIBUSINESS 
Agribusiness technology is fast evolving, and the rate of development and adoption is driving unmatched transformation to the food value chain. Now in its 6th year, The VISION Conference is the only event that brings global ag tech leadership and aligned partners from across industry sectors together to shape a forward-looking, strategic roadmap for integrating innovations. 
VISION is the premium strategic conference for senior-level agriculture and technology thought leaders, allied executives, and industry partners. Connect with change leaders, network with industry innovators, and establish your company as a leader in agriculture technology and digital agriculture.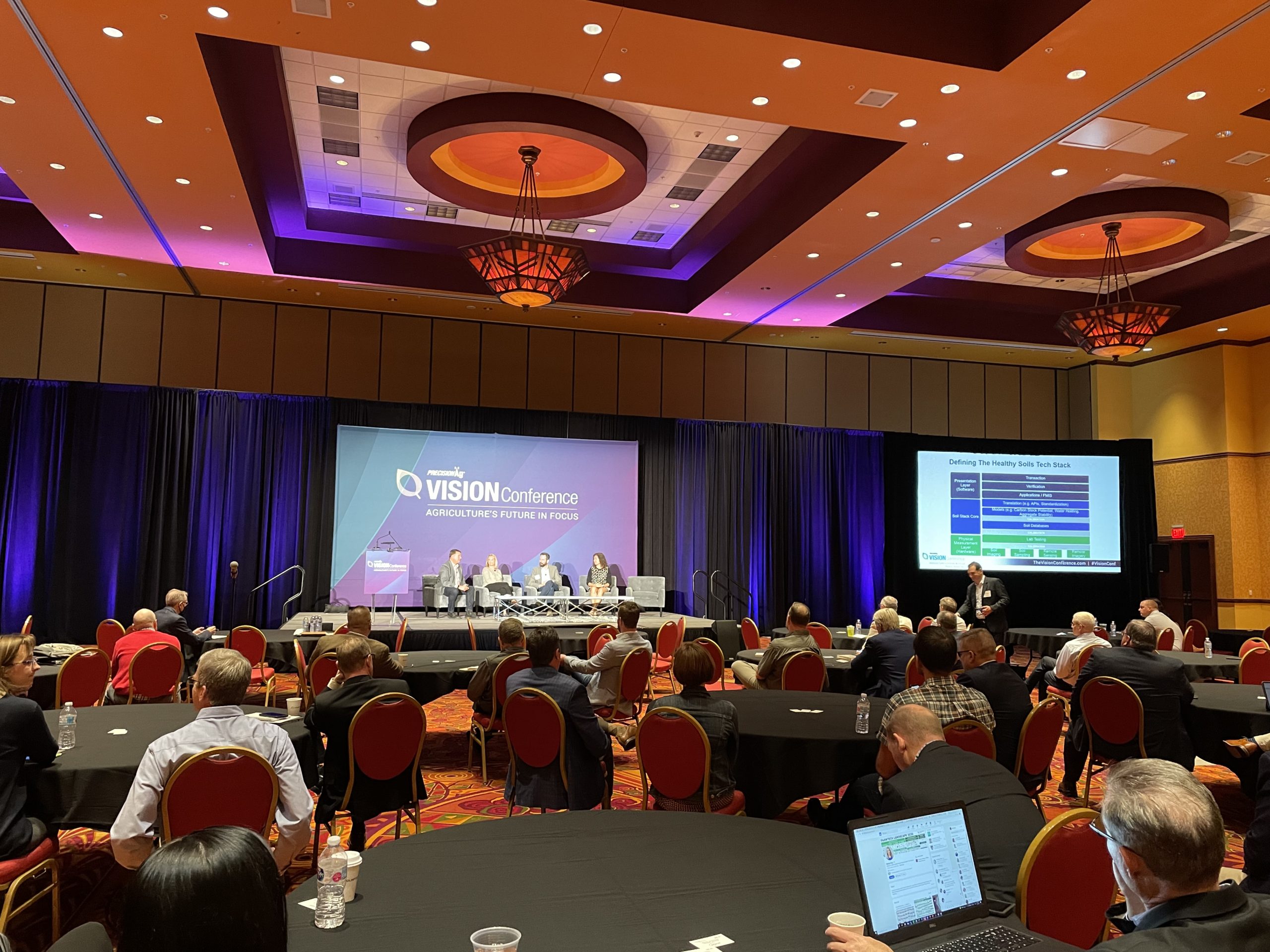 Stakeholders including Research Scientists, Viticulturists, and Wireless Solution Architects
Partner Opportunities
There are a variety of ways to get in front of a curated audience that is focused on addressing how to adopt technology that will align with future demands. Some sponsor programs include:
You can learn more about these and other custom opportunities. Don't miss out on the forum that convenes top executive and thought leaders driving change in agribusiness now and tomorrow.