Buses depart at 11:00 a.m.
IoT for Earth 
Pre-Conference Summit
Get the latest insights from Microsoft IoT leaders that are shaping the future of cloud, big data, and AI in agriculture. Immerse yourself with cutting-edge tools, technology and data-driven experiences that are helping transform our planet and farming communities over the next decade.
Location: The Microsoft Conference Center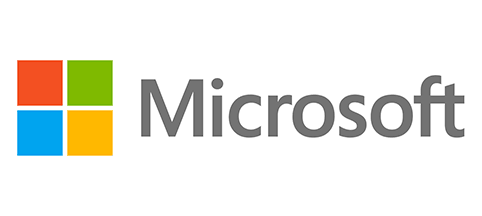 7:30 – 8:30 a.m.
Networking Breakfast 
8:30 – 9:00 a.m.
Welcome and Market Overview
James C. Sulecki, Chief Content Officer and Head of Global Precision Initiative, Meister Media Worldwide
The state of precision agriculture and digital farming as gleaned across the many markets that Meister Media serves.
9:00 – 10:00 a.m.
Opening Keynote: "Innovate or Perish"
Dr. Kevin Freiberg, Best-selling Author, Speaker, Advisor, Freibergs.com
Technology and the competition move at such fast speed today that any business can be rendered irrelevant in a breathtakingly short time. Today more than ever, to stop innovating is to stop moving entirely – unless we embrace being uncomfortable and make the continuing evolution of our products and our processes a key priority on every day's working agenda. Noted business speaker and international best-selling author Dr. Kevin Freiberg will kick off the Vision Conference with a message sure to leave you energized for our two days together and braced to seize the unprecedented opportunities that are right before us.
10:00 – 10:30 a.m.
Networking Break
10:30 – 11:15 a.m.
Precision Irrigation: Managing Ag's Most Threatened Resource
Perhaps no crop input is more threatened than the availability of quality water, especially in key production areas for specialty crops. Yet an array of newer technologies – sensors, IoT, microprocessors, smart nozzles, etc. – offers hope. But how will all these pieces come together, and how readily will these technologies be deployed, not just in the U.S. but in other parts of the world? You'll walk away with an understanding of how readily agriculture will be able to respond to the inevitable water challenges of the future.
11:15 – 12:00 p.m.
Mind-Bending Precision Developments from Around the World
Marc Vanacht, Strategic Business Consultant, AG Business Consultants
From China to Latin America and everywhere in between, precision agriculture and digital farming are taking on a wide range permutations arising from unique regional needs and creative adaptations of technology. Put it all together and it adds up to a compelling picture of technology in service to agriculture like never before. You'll walk away with ideas and inspiration for your own corner of the world.
12:00 – 1:30 p.m.
Networking Lunch
1:30 – 2:30 p.m.
Robotics and Automation for a Labor-Starved World
Eva Blanchard Research and Development Engineer, Appareo Systems
Ben Scott-Robinson Co-founder, Small Robot Company
Josh Ruiz  V.P. Ag Operations, Church Brothers Farms

Robotics and automation are the potential answer to every labor-starved grower's prayers – but where, realistically, do we stand on practical development? Breaking down this big, diverse, but highly promising sector, we'll examine which solutions specifically are on the two- or three-year horizon for practical adaptation in agriculture, how and where they will be deployed, and snags that may impede their progress. You'll get your best estimate yet at how soon robotics are likely to impact your and your customers' business.
2:30 – 2:45 p.m.
Technology Update
2:45 – 3:45 p.m.
The Practical State of Data: Are We Ready for the Next Major Leap?
Jeremy Wilson, Technology Specialist, Crop IMS LLC
What to do with field data? This area has been discussed at length for numerous years and is now crowded with overzealous start-ups, and the agricultural industry is in dire need of a data management solution. We'll present three or four likely scenarios which may finally solve this seemingly endless riddle. Head home with a far greater handle on how much longer data pain points are likely to persist and when data will start working for us rather than the other way around.
3:45 – 4:15 p.m.
Networking Break
4:15 – 5:15 p.m.
Bankrolling Precision: Who Pays?
Jonah Kolb, Managing Member, Moore & Warner Ag Group, LLC
Kyle Welborn, Managing Director, The Yield Lab
Kenneth Scott Zuckerberg, Senior V.P., Sector Mgr. & Senior Strategist, Wells Fargo 
Many stakeholders have their hands on the strings of precision agriculture and digital farming – not only producers, service providers, tech companies, and investors but also increasingly powerful land investors/managers and food/feed buyers. But the level of investment needed to continue propelling agriculture to a digital future is only going to increase. How will the future be bankrolled? You'll walk away with a better handle on the economic and financial terms of engagement needed to keep digital agriculture moving forward.
5:15 p.m.
Networking Reception
7:30 – 8:30 a.m.
Networking Breakfast
8:30 – 9:00 a.m.
5 Trends to Keep an Eye On
Paul Schrimpf, Group Editor, Meister Media Worldwide
The state of precision agriculture and digital farming as gleaned across the many markets that Meister Media serves.
9:00 – 10:00 a.m.
Day Two Keynote: "The Coming Second Wave of Ag Tech"
The first wave of precision farming and ag tech has been exciting, but it has delivered less in the way of enduring value to farmers than was originally hoped. The second wave of ag tech, however, is poised to cause major disruptions in at least five key areas: water; synthetic crop protection and nutrition; field equipment; grower production risk and timing; and the intersection of food, nutrition, and healthcare cost. You'll hear first-hand the ambitions of a few startups and gain a far greater understanding of non-traditional companies planning to make seismic changes to agriculture.

10:00 – 10:30 a.m.
Networking Break
10:30 – 11:15 a.m.
The Coming Impact of Rural Broadband and Connectivity
Tyler Mark, Assistant Professor, Production Economics, University of Kentucky
Twenty years after home connections to the internet became a virtual necessity, fully 29% of U.S. farms and 39% of U.S. rural households lack high-speed connection – severely hampering the free flow of data and crimping farmer adoption of precision technologies. But with 5G in the pipeline and realization building that federal intervention on a par with rural electrification a century ago may be necessary, hope is on the horizon. Learn when high-speed connectivity in agriculture is likely to reach critical mass and what it is likely to mean across the board for the future of ag technology.
11:15 – 11:30 a.m.
Technology Update
11:30 – 12:30 p.m.
The Revolution in Sensing and Decision-Support Systems
Young Kim, CEO, Digital Harvest
Jordan Winkler, Director of Platform Business Development, Descartes Labs, Inc.
Agriculture always will be about keen decision-making built on intuition, boots-on-the-ground observation, and empirical data. However, the growing availability and affordability of a wide range of sensors, predictive analytics, and decision-making platforms promise to both automate and supercharge farm operation. Learn how emerging technologies are poised to revolutionize day-to-day functions of food production.
12:30 – 1:45 p.m.
Networking Lunch
1:45 – 2:30 p.m.
Data on the Vine: Blockchain in a Real-World Production Environment
Tyler Scheid, Solutions Consultant, Source Advisory
Blockchain holds a world of promise for agriculture, tracking not only the movement of product but also money and financing and vital production information. Tomorrow already is today, especially in some high-value vineyards. In this hands-on session you'll learn how a grower and a supplier can team up to expedite the flow of data and information.
2:30 – 2:45 p.m.
Technology Update
2:45 – 3:30 p.m.
Technology, Data, and the Next Food Safety Scare
Dr. Trevor Suslow Vice President, Produce Safety, Produce Marketing Association
Breaches in the food safety system may never be fully eliminated, but technologies like blockchain and other advancements in data technology and data sharing promise to pinpoint contamination sources faster and vastly reduce future impacts. In this session you'll get updated on the many exciting developments over the past year in the area of traceability for the fresh produce distribution channel.
3:30 – 4:00 p.m.
Networking Break
4:00 – 5:00 p.m.
Executive Grower Fireside Chat
Panelists:
Sean Gilbert, President, Gilbert Orchards
Dan Plath, Vice President, Washington Fruit and Produce Co.
Danny Royer, Vice President of Technology, Bowles Farming Co.
Patrick Smith, Vice President, B. T. Loftus Ranches, Inc.
Growers ultimately are on the front lines of agriculture. It's they who must select technologies, deploy them in their operations, retool their staffs to manage the integration, and ensure their investment pays off. A panel of executive growers reflects on what they've learned at the Vision Conference and provides vital insight on what agriculture's most catalytic sector is thinking and what it feels it most needs.
5:00 p.m.
Conference Adjourns