9:00 a.m.
Registration Opens
---
10:30 a.m. – 4:45 p.m.
Optional Pre-Conference Tour 
Gain a hands-on and real world view from our two part pre-conference tour. Participants will witness University of Arizona's "Field Scanalyzer" – the largest sensory robot in the world, as well as see technology in action at local Ak-chin Farms.
Registration now open, limited seats available.
---
6:00 – 7:30 p.m.
Opening Night Reception
Open to all attendees, the reception kicks off the conference with a focus on networking.
7:00 a.m.
Registration Opens
---
7:30 – 8:15 a.m.
Breakfast
---
8:15 – 8:45 a.m.
Welcome & State of Precision
Paul Schrimpf
Executive Editor, PrecisionAg® Professional, Meister Media Worldwide
---
8:45 – 9:15 a.m.
The Digitization of Agriculture: Obstacles and Opportunities
Aidan Connolly
Chief Innovation Officer & Vice President, Corporate Accounts, Alltech
Despite an explosion of investment and innovation in agriculture technology, value-creating and market-disrupting solutions have proven elusive for virtually every sector of the supply chain. Everyone from food manufacturers to producers have placed a stake in technology, but virtually all struggle with creating durable business benefit. Drawing on his unique global perspective on agriculture and the food production chain, Aidan Connolly discusses the state of agriculture digitization, and what the industry must do to achieve meaningful precision technology integration. Connolly is the chief innovation officer and vice president of corporate accounts at Alltech, a $3 billion dollar company that recently held its own accelerator program, the Pearse Lyons Accelerator, as a way to further understand and gain insight from advancing technologies within the industry.
---
9:15 – 9:45 a.m.
Technology and Row Crops: What's Driving the Next Wave of Digitization?
Matthew Brown
Director of Business Data, International Farming Corporation
For precision technology to be adoptable by farmers, it must function efficiently and seamlessly for the farm operation. It's especially essential for IFC, which influences the best agronomic and economic practices of more than 1 million acres in the United States (and elsewhere). Matthew Brown shares his views on how we've gotten to where we are in the process of ag digitization, and what will most likely influence current and emerging technologies and practices in the years ahead.
---
9:45 – 10:15 a.m.
Specialty Crop Technology: Where We Are and Where We're Going
Danny Royer
Vice President of Technology​, Bowles Farming Company, Inc.
Specialty crop growers are only beginning to realize some of the benefits of precision technology that their row crop brethren have been exploring for decades. Managing input costs is just the beginning. We'll explore the current state of precision tools, how fruit and vegetable growers can and will be using them to impact crop quality and profitability, and where the next wave of development should be focusing to truly benefit the grower and the market.
---
10:15 – 10:45 a.m.
Networking & Refreshment Break
---
10:45 – 11:05 a.m.
The Future of In-Furrow Technology
Rick Rice
Director, Application Technology, AMVAC Chemical Company
Precision application is a need for farmers around the world. With safety, stewardship and accuracy as key drivers, multi-product in-furrow application could be a critical solution. Rice will discuss the R&D and development process of new technology coming from AMVAC (SIMPAS tm) emphasizes the importance of a self-contained, closed-delivery technology which will expand upon the 4R's of stewardship – ensuring the Right product is applied at the Right Rate and the Right Time to the Right Place in each field.
---
11:05 a.m. – 12:00 p.m.
RD Offutt: A Study in Technology Integration
M. Vincent Restucci
Director of Procurement & Business Technology, R. D. Offutt Company
A true veteran in agribusiness, Restucci oversees the purchasing function for farming operations inputs including crop protection products, plant nutrients, non-potato seed sourcing, and energy products for North America's largest potato producing organization. In a one-on-one interview format with Executive Editor Paul Schrimpf, Restucci will discuss how technology and data management allows R. D. Offutt to achieve continuous improvement in its operation.
---
12:00 – 1:30 p.m.
Lunch
---
Row Crop Track
---
1:30 – 2:30 p.m.
How to Monetize IoT In Smart Agriculture: Precision Farming
Moderator: Steve Brumer
Partner, 151 Advisors
Michael Finegan
Director IoT Business Development MultiTech
Manu Pillai
President, and CoFounder of Waterbit
Curt Gervelis
President, CPG Engineering

This panel will focus on how Vendors and Partners can monetize with IoT in Smart Agriculture. Exploring all the business aspects of the different types of connectivity (LPWA, LoRa, Cellular), hardware (Sensors),  software (platforms) and system integration deployments that solve the problem for communication points that agriculture intelligence has been trying to solve for many years!
---
2:30 – 3:30 p.m.
Smart Irrigation: Improving Water Use Efficiency
Roric Paulman
Nebraska farmer and Chair, Nebraska Water Balance Alliance
John Heaston
Aquamart Project Lead
Nebraska farmer and irrigation expert Roric Paulman is spearheading efforts to improve irrigation efficiency through the implementation of cutting edge technology and best practices as chairman of the Nebraska Water Balance Alliance. A project within NeWBA called Aquamart works with farmers to identify and implement field-level, custom-fit, precision technologies and other management practices to effectively use their water resources. Paulman, John Heaston, project lead for NeWBA's AquaMart project explain how Aquamart helps farmers to improve profitability, enhance water quality, quantity, and the timing and distribution of water, while providing input on management practices using data to respond appropriately. They will also provide some thoughts on the future of water management technology in agriculture.
Specialty Crop Track
---
1:30 – 2:30 p.m.
The Real Potential of Robotics for Specialty Crops
Moderator: David Eddy
Editor, American Fruit Grower® & Western Fruit Grower® magazines
Dan Steere
CEO, Abundant Robotics, Inc. 
Tony Koselka
Co-Founder and Engineer, Vision Robotics Corporation
Bob Pitzer
Co-Founder and CTO, Harvest CROO Robotics, LLC.

As labor becomes the leading pressure point among specialty crop growers across the country, growers are looking for every possible opportunity to incorporate automation and mechanization into their production systems. Robotics have long been seen as the future in these markets, but advances in the ability to sense and handle these delicate crops is now bringing the technology into the field. Our panel will discuss where developments stand for different segments of the fruit and vegetable markets, and what tools growers can realistically expect to have access to in the coming season and in the next 2-3 years.
---
2:30 – 3:30 p.m.
Panel Discussion: What Growers Want
Moderator: David Eddy
Editor, American Fruit Grower® & Western Fruit Grower® magazines
Bob Pitzer
Co-Founder and CTO, Harvest CROO Robotics, LLC
Alan Boyce
Chairman and Co-Founder, Materra, LLC

Tom Auvil
Horticulturalist, North American Plants
Precision technology, long focused on row crops, is now developing at an amazing pace in specialty crops as the potential for these tools to enhance crop quality in addition to yield becomes clear. But are the tools the industry is developing for fruit and vegetable growers truly responding to the needs and desires of producers, or are these too often solutions in search of a problem? Our panel will tackle this question from the perspective of the grower. This open discussion with thought leaders in the specialty crops market will take a look at what current technology developments are most useful to growers, and what big ideas they'd like to see that aren't even being discussed yet.
---
3:30 – 4:30 p.m.
Refreshment Break
---
4:30 – 6:30 p.m.
Roundtable Discussions & Networking Reception
This "working" session features a variety of  roundtable discussions that offer a unique opportunity to get the specific questions you have answered by industry experts. We will feature individual tables, each with its own topic, and attendees will be able to choose to sit in on any of the topical discussions. After 30 minutes, attendees will rotate to a different Roundtable to discuss a new topic. Refreshments and hors d'oeuvres served during the session!
7:00 a.m.
Registration Opens
---
7:00 – 8:00 a.m.
Breakfast
---
8:00 – 8:15 a.m.
Welcome I Precision Defined

James C. Sulecki
Chief Content Officer and Head of Global Precision Initiative, Meister Media Worldwide
---
8:15 – 9:00 a.m.
FarmBeats: How AI and IoT Will Drive Data-Driven Crop Production
Ranveer Chandra
Principal Researcher, Sr. Director, Microsoft Corporation
Can data-driven techniques such as precision agriculture help the industry meet the growing demand for food? In this session, Chandra describes FarmBeats, an agricultural IoT system developed by Microsoft, uses a combination of unmanned aerial vehicles (UAVs) and wireless sensors to enable data-driven agricultural techniques. This enables the development of novel algorithms to maximize the coverage of UAV, combine information from a UAV's video and ground sensor data, and achieve cloud connectivity of the farm's monitoring system while respecting the harsh bandwidth constraints imposed by the farm's backhaul link to the Internet.
---
9:00 – 10:00 a.m.
Data And Predictive Analytics: What it Will Mean For Agriculture
Israel Alguindigue
Senior Vice President, Industrial Analytics, Uptake
The industry continues to struggle to turn data into meaningful farmgate value, and the sources of data are still proliferating. Uptake has worked in a number of industries on this very issue, including mining, construction, rail, and aviation, in addition to agriculture. The presenter will share insights on creating data value in these other industries, and the lessons that are being applied to agriculture.
---
10:00 – 10:45 a.m.
Networking & Refreshment Break
---
10:45 – 11:45 a.m.
5 Questions to Guide Your Digital Transformation
William Schmarzo
CTO Global Services, Dell EMC
Schmarzo will pose the 5 questions that every organization needs to concern as they launch their digital transformation initiatives. He will introduce the Big Data Business Model Maturity Index—a guide for helping organizations understand where and how they can leverage data and analytics to power their business models—as well as discuss recent research with the University of San Francisco on determining the economic value of your data.
---
11:45 a.m. – 1:30 p.m.
Lunch
---
Row Crop Track
---
1:30 – 2:30 p.m.
Big 3 Panel: What's Now & What's Next for Farm Equipment
Moderator: Paul Schrimpf
Executive Editor, PrecisionAg® Professional, Meister Media Worldwide
Eric Hansotia
Senior Vice President, Global Crop Cycle and Fuse Connected Services, AGCO Corporation

David Larson
Vice President, Global Precision Solutions & Telematics – Technology Systems and Services, CNH Industrial
John Stone
Senior Vice President, Intelligent Solutions Group, Deere & Company
From autonomy to seeding and spray systems to data collection and management, the Big 3 equipment companies have big plans for improving farm and agribusiness operations across the country and around the world. Representatives from CNH Industrial, John Deere, and AGCO engage in a fascinating discussion about the future of equipment technology.
---
2:30 – 3:30 p.m.
Automation, Robotics and Machine Learning
Ray Asebedo, Ph.D.
Assistant Professor, Precision Agriculture 
Kansas State University, Department of Agronomy
Jorge Heraud
CEO, Blue River Technology Inc.
Improving efficiency and enhancing agronomic practices are at the heart of automation and robotics technologies in the row crop arena. In this session, two leaders in the field discuss the current state and future prospects for autonomy and machine learning in agriculture.
Specialty Crop Track
---
1:30 – 2:30 p.m.
Sensors, IoT and Irrigation
Manu Pillai
President & Co-founder, WaterBit, Inc. 
Trevor Mecham
Vice President Business Development, Hortau

Tom Auvil
Horticulturalist, North American Plants
Water is the lifeblood of fruit and vegetable crop production, and new sensor technology is delivering the ability to make decisions — in person or through automation — that can impact yield, quality, and profitability. Our panel will share their views on the current state of irrigation sensor systems, and what advances growers still need to see to take full advantage of this developing technology.
---
2:30 – 3:30 p.m.
Sensors: Developments in Pest Monitoring and Management
Matej Štefančič
CEO, Trapview/Efos
Michael Gilbert
Founder and CEO, Semios
Allan Fetters
Director of Technology, J. R. Simplot Company
Pest monitoring is a crucial component of every specialty crop grower's integrated pest management program. New sensor technology is allowing growers to streamline the resource intensive task of scouting remotely. Our expert panel will discuss the latest developments in the sensor arena, where the technology is headed and how it will tie to the decision-making process, and what end-users can – and should – expect in the next few years.
---
3:30 – 4:00 p.m.
Networking & Refreshment Break
---
4:00 – 5:15 p.m.
Closing Keynote: Around the World with Precision Agriculture
Denis Yukio Sakuma
Project Leader, CIAg – Center of Innovation in Agribusiness (Brazil)
Sarai Kemp
VP Business Development, Trendlines Agtech
From Malaysia to Mexico, one the greatest benefits of ag technology is its mobility. We'll close out the conference by examining some of the most cutting-edge technologies being utilized in growth markets, including Israel and Brazil. Presenters will discuss and open a dialogue on how specific ag technologies are offering benefits to users from a variety of cropping systems from greenhouse to field. This session will offer advancements in robotics, equipment, imagery, sensors and data management from the grower to technology providers.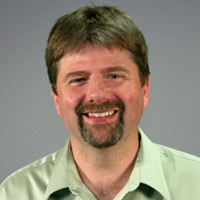 Paul Schrimpf
Executive Editor
AgriBusiness Group
Richard Jones
Executive Editor
US Horticulture Group